Experienced!
---
The Academy of Regulated Real Estate Courses™ – TARREC™  has 60 years of experience in the real estate education business.
Top Quality Real Estate License Education Requirements
---
1. Completion of 180 classroom hours for salesperson licensure or 900 classroom hours for broker licensure is required. Of these, 180 hours for salesperson and 270 hours for broker license must be in qualifying hours of real estate courses.
2. 30 hours in Law of Agency, 30 hours in Law of Contracts, and 60 hours in Principles of Real Estate (Principles I and Principles II), 30-hours in Finance and 30 hours in Promulgated Contracts class are required.
3. After you have completed your courses with TARREC you will be required to submit your Application for Inactive Salesperson License to TREC in the "MY License" system on the TREC website at trec.texas.gov. Click on the "Register Here to set up your user ID and password" link and follow the steps to create an account. Once an account is created, you will be able to apply for a new license.
A few other notable features of our service
---
4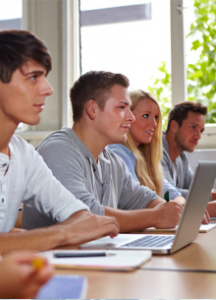 . The application fee for a salesperson license is $185. Be sure to submit all of your completed education certificates to TREC, (preferred) email documents@trec.texas.gov or via Fax 512-936-3864. NOTE TO SALESPERSON AND BROKER APPLICANTS: ALL FEES ARE NON-REFUNDABLE. See TREC Fee Schedule.
5. Once you have completed your application to TREC for their review of your application and education, the estimated approval time could be between 10 – 14 days, but can take longer. We highly recommend you to take the Exam Prep Course to ensure you are prepared for the State and National Exam. You can repeat the course as many times as you want for a full year!
TREC sends students a notice with instructions for scheduling the exam and obtaining a copy of an exam Candidate Handbook from the Pearson Vue website. The student must make an appointment with PEARSON VUE Services by going to http://pearsonvue.com/tx/realestate/ or call using the toll-free number (1-800-997-1248) and make arrangements to take the 4-hour computerized exam. There is a $43 fee each time a student takes an exam. If the exam is failed three (3) times, additional education will be necessary.
You will also have to get fingerprinted ($38.25). Fingerprints can be taken at any IdentoGO location throughout Texas. See TREC's website for details: https://www.trec.texas.gov/fingerprint-requirements. You may also consider requesting a "Fitness Determination" from TREC before applying for the license if you have any criminal offenses, unpaid judgments, etc. This will save you from paying application filing fees, fingerprinting fee and exam fee if your fitness determination affects your ability to obtain a license. Here is a link to the TREC website and additional information regarding this topic: https://www.trec.texas.gov/forms/fitness-determination
Note: You must pass the State and National Exam within one year of the date your application was filed.
6. If you pass the exam, the results are electronically sent to TREC. Once you have you inactive number, you will need to send a request to get a sponsoring broker, through your account online at TREC.
It is advisable to let us personally guide you through the entire licensure process, including fingerprinting requirements. Although it may be feasible to earn a Salesperson License, from start to license-in-hand, in 21 days on your own initiative, the process becomes complex because of timetables and procedures that require exacting compliance. We can help you through the steps, including solid preparation for the Licensure Exam. Our goal is to provide top quality education and service, and we bet it's your goal, too.
We have over 25 years of experience in educating students.